Portable Vibration Analyzers
Economical solutions in Meters and Shakers ideal for obtaining radial vibration casing measurements. Some rated intrinsically safe for hazardous areas.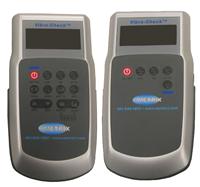 Simple to operate and are ideal for obtaining spot measurements. Features accurate, piezo-electric accelerometer sensor, LCD read-out in acceleration, velocity and displacement, and true RMS velocity response.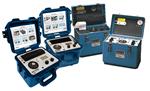 The Hardy Shaker ensures that the Seismic Sensors and Transmitters that you have installed are working properly and giving you the results you need. Just like the pressure and flow instruments in your facility need calibration checks every year, so do your Seismic Sensors and Transmitters. This system puts the calibration check of those Seismic Sensors and Transmitters within your control, and within your budget.
The most cost effective maintenance strategy is a predictive and proactive strategy, versus a preventative maintenance or run-to-failure strategy. The entire premise of a predictive and proactive maintenance program is based on the reliability and integrity of the transducers providing the information in a timely way. If the Seismic transducers are not working properly, you will not receive the value you are expecting in order to produce the return on investment that you have already made. The Hardy Shaker is a necessary tool to ensure your proactive maintenance strategy is effective.
The Hardy Shaker comes in four models: The HI-913 is our top of the line and offers onboard memory, multiple tests, automated Excel reports and new ruggedized case. The HI-803 offers onboard memory, multiple tests, the ability to print results and the ability to download the saved data to an Excel file using the serial to USB interface cable. The HI-903 provides the ability to conduct vibration sensor testing, the ability to change frequency without having to adjust amplitude, and a new ruggedized case. The Hi-813 provides the ability to conduct vibration sensor testing. All Hardy Shakers are able to validate the entire vibration loop, from the transducer to the measurement system. All Hardy Shakers are traceable to NIST.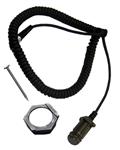 Includes storage cases, accelerometer magnets, headphones, cables, spike detection probes, among others.