Metrix Brochures
Learn about our solutions for vibration monitoring through our various product brochures.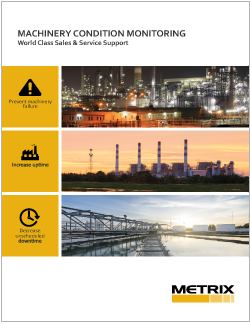 In this brochure, you can learn about the Metrix product offerings including proximity systems, seismic sensors and transmitters, switches, monitors and portable instruments.
Read More..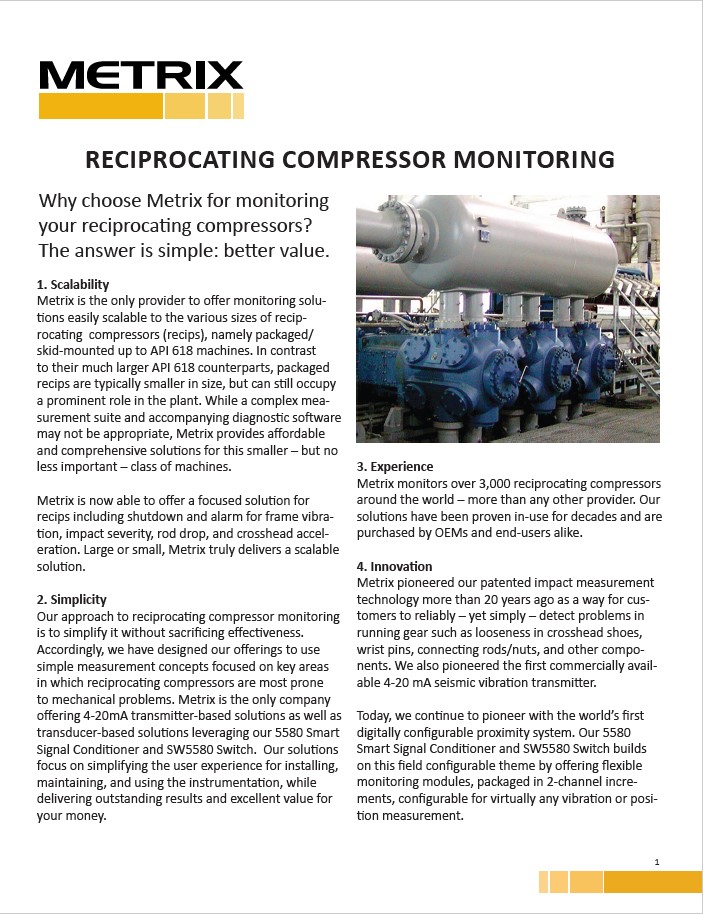 In this brochure, you will find information on reciprocating compressor monitoring with the new 5580 Signal Conditioner and SW5580 Dual Channel Switch.
Read More..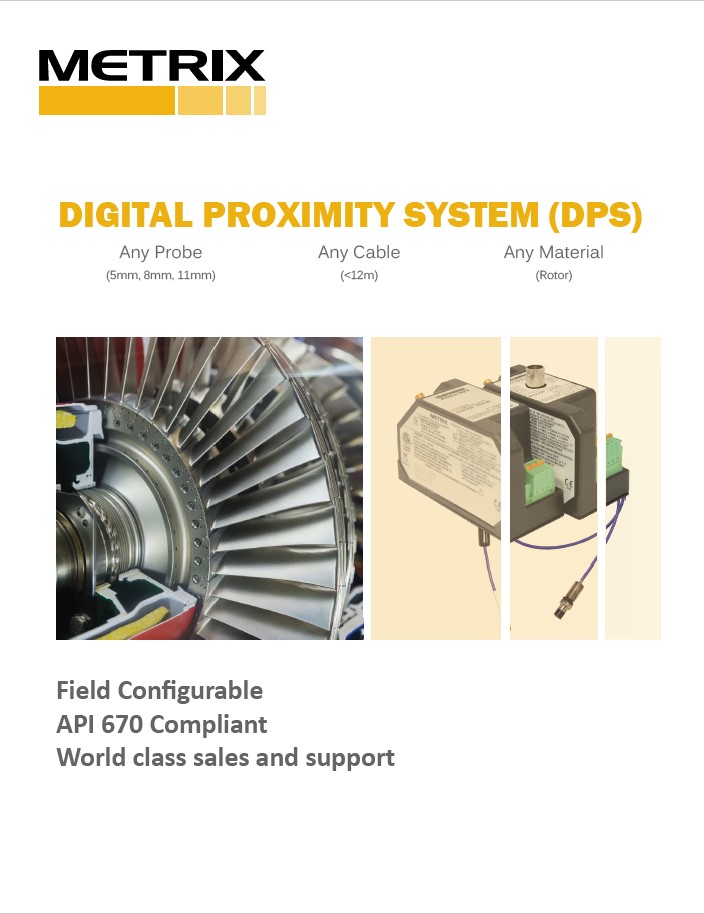 Learn about our Digital Proximity System (DPS)which combines the performance of a fully API 670 compliant eddy-current proximity measurement system with the flexibility of digital configurability.
Read More..