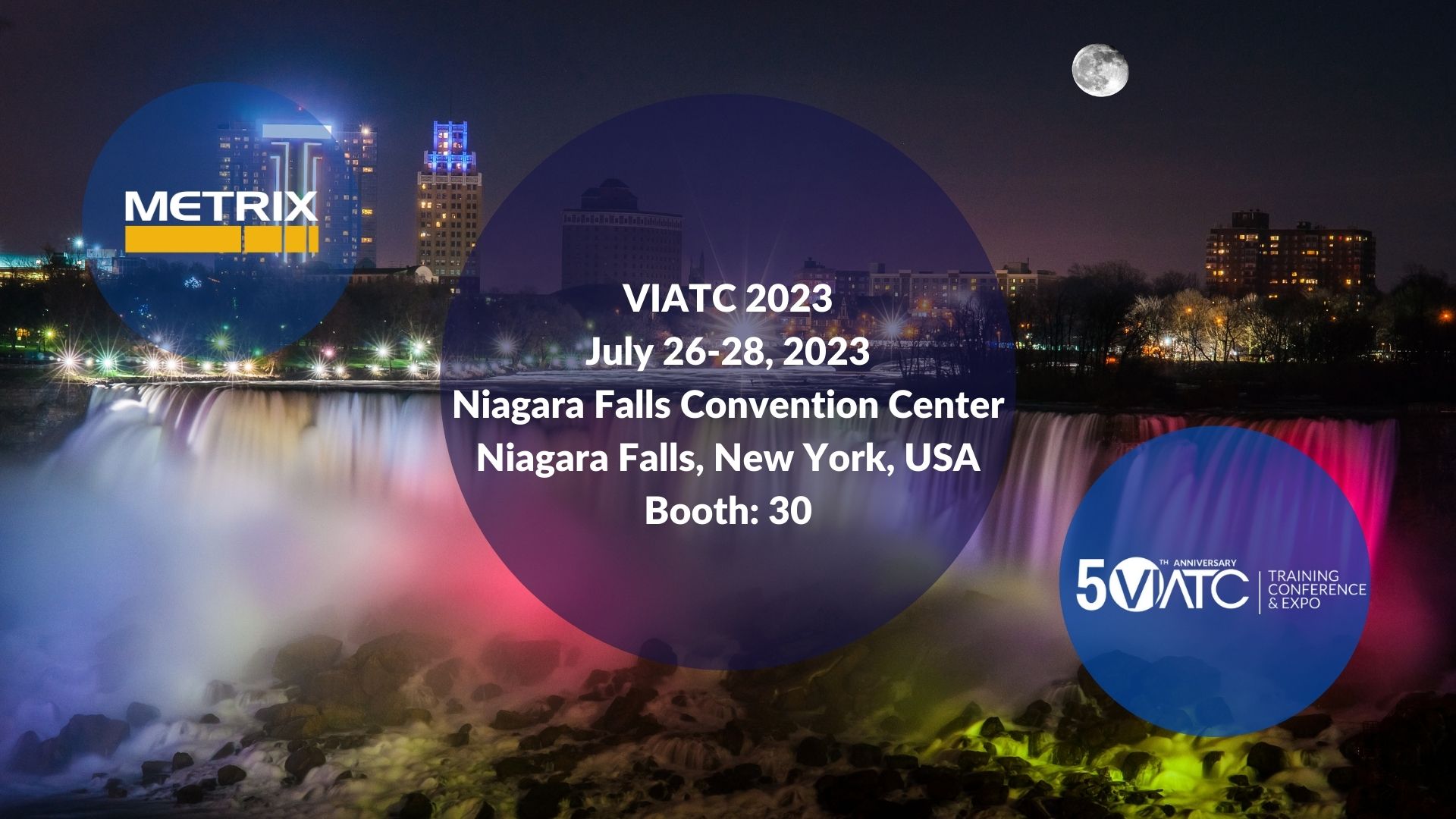 >VIATC 2023
Metrix Vibration, leader in the condition monitoring and asset protection industry, is participating in the upcoming Vibration Institute Annual Training Conference to be held at Niagara Falls Convention Center (Booth: 30) from July 26-28 in Niagara Falls, New York.
It is a vital industry event where vibration analyst professionals can showcase the latest technology in vibration monitoring, present case studies, attend advanced in-depth training and network with their peers.
Join us at our booth where we will demonstrating: 
We look forward to seeing you there.
VIATC 2023